Some of my dogs have black and dual-color nails, and it's hard to distinguish to cut the safe part. When using a nail clipper, I mistakenly cut down my dog nail's quick, and it started bleeding. It has happened many times with my dogs. That's why I realize I am doing something wrong. After some research, I found an excellent alternative to nail clippers, and it's called nail filer or grinder. It's a quite convenient and effective way to trim a dog's nails, and it's much safer than a clipper.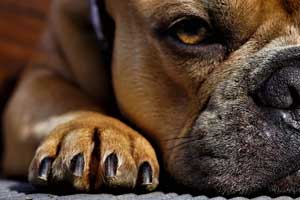 If you're in a hurry, check out our top choice DREMEL. See the latest pricing on Amazon / Chewy.
We have tested several nail grinders till now, and in this post, we will share the best electric nail file for dogs in 2022. Moreover, we will also discuss how to choose a good one and use them properly?
Best Electric Nail File for dogs in 2022
What is an electric Nail filer/grinder?
You might have already know what an electric nail grinder is – it's a device that grinds away your dog's nails with a high-speed rounded grinder or sander. Unlike nail clippers, it sands down your dog's nail slowly; that's why it's very safe.
When you cut your dog's nails with a clipper, you may still need to use an emery board or file to smooth the sharp edges, but it's not required after electric nail sanders. Here are some pros and cons of an electric nail sander/filer.
Pros and Cons of Using a Nail Grinder/filer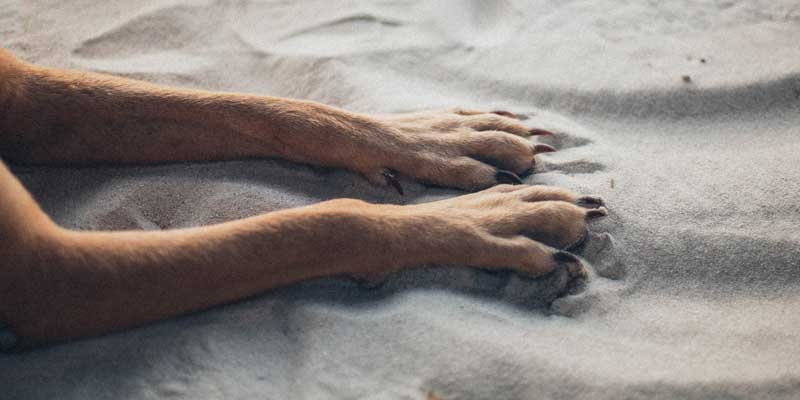 PROS
Easy to use: Unlike a nail clipper, you don't require to be super accurate to use a nail grinder. However, you still need to keep your dog stable while sanding.
Smooth edges: An electric nail filer will make your dog's nails clean and smooth and doesn't require sanding separately.
Ideal for fearful dogs: If your dog has gone through a dreadful nail cutting experience (bleeding) with a clipper, then he might be frightened to repeat it. It's not surprising to cut a dog nail's quick and cause him bleeding especially if he has dark-colored nails.
On the other hand, with an electric nail grinder, you can do it without hurting your dog.
Reduce pinching and cracking: Because clipping requires pressure for cutting nails, and it can pinch down your dog's cuticle, resulting in it can hurt your dog even you do not hit the cuticle. In rare cases, a clipper can even crack some dog's nails.
CONS
Noise: Electric nail clipper product noise, and it can frighten some dogs. However, this noise varies according to the devices.
Your dog may still be afraid: An electric filer won't vanish the anxiety; therefore, as soon as you grab your dog's paw for nail grinding, he might be afraid, especially if he has a prior terrible experience. Therefore, you have to give your dog lots of treats, but it's still hard to say how long your dog will take to this grinding process.
It's also not completely secure: Compared to the nail clippers, the nail grinding process is much safer, but there are some chances that you can still hit your dog's quick. However, while grinding, you can easily see a small dot to identify the quick and avoids bleeding.
Unpleasant odor: At high-speed grinding, you might face some dust and probably odor; therefore, it would be best if you do this outside and wear mast or eye protection.
How to Grind Your Dog's Nails – Step by Step Guide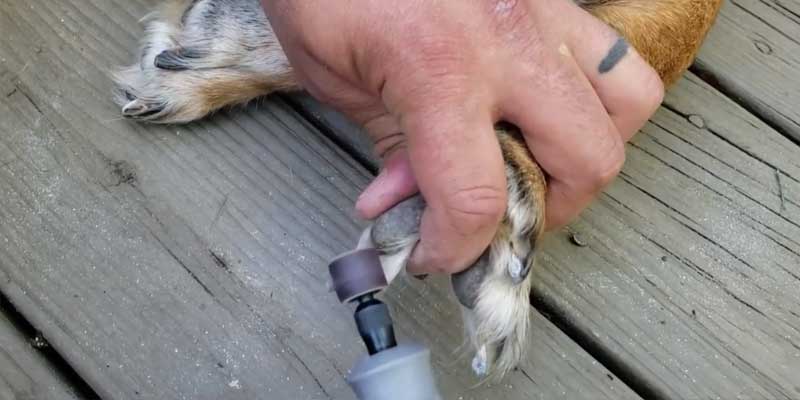 Just buying an electric nail grinder won't help; you have to make your dog familiar with this device. If your dog is already frightened by the clipper, you might have difficulty doing this.
First, you have to show the grinder to your fido properly and reward him. You can place treats near the device; it will be more helpful.
When your dog doesn't react to the device, the next step is, quickly turn on and off the grinder near your dog and give him rewards repeatedly. This process will make your dog comfortable with the sound of the electric nail filer. Some dogs might be more frightened by these devices' humming noise; that's why this step is essential.
Now, you have to turn on the grinder for a bit longer time and praise your dog and give him treats. Finally, slowly turn on the grinder, tap your dog's nail, and again give him some tasty treats.
Remember, it's not a one-day thing; it might take a few weeks, so you have to be patient. However, your patience will pay you later as you can cut your dog's nails without hesitation.
Here are some additional helpful tips when using an electric nail filer on your dog.
First of all, you have to make your dog comfortable while grinding the nails. It would be best to hold your dog paw in a position that allows you to let work with each toe easily.
It would be best if you didn't try to grind the whole nail at once. I mean, you should only hold the nail filer against nails one or two seconds at a time as grinders get hot. Moreover, continuously and forcefully grinding will make the nail hot, especially if it's a bit longer.
If you hold the grinder higher up, it will help you control it more efficiently. If your dog has long hair, you have to be more careful because the hair might get stuck into the grinder sometimes.
So, how to choose a dog nail filer/grinder?
There are different types of grinders available, and here are some tips that might help you choose the perfect one for your need.
Power source: Some electric grinders are rechargeable, while some use the classic AAs replaceable batteries. However, both types of grinders provide cordless operation, so you don't have to worry.
Variable speed: If you have a dog with thick nails, it would be best to choose a variable speed grinder with a higher RPM.
Portability: Usually, a lightweight and slim grinder allows you to work conveniently, but it shouldn't lack performance. Nail grinders with replaceable batteries might be a bit heavier than rechargeable devices.
Well, these were some general tips when choosing a nail grinder for your dog. Now let's have a look at our top-rated recommendations.
QUICK OVERVIEW
Best electric nail filer for dogs at a glance
DREMEL

RECOMMENDED

Variable Speed: 4 options
Ideal for: All dogs
Power: Rechargeable battery

View at Amazon
View at Chewy

CASFUY

BEST FOR SMALL DOGS

Variable Speed: 2 options
Ideal for: Small and medium dogs
Power: Rechargeable battery

View at Amazon

PETURAL

BEST VALUE

Variable Speed: 2 options
Ideal for: All dogs
Power: Rechargeable battery

View at Amazon

HERTZKO

MOST PORTABLE

Variable Speed: No
Ideal for: Small and medium dogs
Power: Rechargeable battery

View at Amazon
View at Chewy

OSTER

AA POWERED

Variable Speed: 2 options
Ideal for: Small and medium dogs
Power: 4X AA batteries

View at Amazon
View at Chewy

URPOWER

CHEAPEST

Variable Speed: No
Ideal for: Small and medium dogs
Power: Rechargeable battery

View at Amazon
Best Electric Nail Grinder/Filers for Dogs in 2022 – Reviews
1. Dremel (Best Electric Nail Filer for Dogs in 2022)
Dremel PawControl nail grinder is probably the best option in 2022; it's the most powerful and versatile devices. This grooming tool comes with four-speed controls up to 25000 RPM. Even with the 1 mode, you can grind your dog nail easily, which is recommended.
Due to the robust performance, Dremel is the best nail filer for large dogs as well. This unit comes with a nail guard and multiple grooming options.
You can fully charge this grinder in 3 hours. If you're looking for a replaceable batteries option, you can go with the 7020-PKG model, which is also a fantastic option.
Dremel electric nail filer is lightweight and portable, which provides an efficient grinding experience. Overall, whether we talk about durability or performance, Dremel won't let you down.
PROS
Quick rechargeable battery
Highest RPM
Four-speed settings
Higher durability
Reasonable price
CONS
It might be a bit noisy at higher RPM
2. Casfuy (Great Nail Grinders for Small to Medium Dogs)
Casfuy is one of the most popular options when it comes to pet nail grinding. This device offers many good features at a very affordable price; it might be the reason behind its prominence.
It's a USB rechargeable device, which is quite a versatile option. Moreover, it's backed with two-speed control options for convenience. The device is quite portable and easy to use. If you're looking for a durable and affordable option for your dog, it might be a viable option.
However, this device is very powerful, but if you have a large dog, then you would be better with the Dremel tool for a longer run.
PROS
Two-speed settings
Lightweight and easy to use
USB rechargeable
Good price
CONS
A bit less powerful for large dogs
3. Petural (Best Value Nail Grinder for Dogs in 2022)
Powered by a Ni-CD battery, Petural is a quite portable nail grinder for dogs. This device is featuring a diamond bit, which is ideal for all sizes of dogs.
This nail filer works on two different operating speeds, which allow working more precisely. Moreover, it comes with a carrying case.
Petural nail filer is rechargeable, and it can give you 6-hours of working time with a single charge. While considering the price and features Petural nail grooming tool is certainly a viable option.
PROS
Two-speed settings
USB charging
Diamond bit
Portable and
Best price
CONS
4. Hertzko (Portable Nail Grinding Tools for Dogs)
It's another electric nail filer tool ideal for small to medium dogs, available at a meager price. This device is very slim & lightweight and comes with USB charging.
According to the manufacturer, it produces very little noise, which won't stimulate your dog. However, this device isn't very efficient when it comes to big dogs nail grinding.
PROS
Cheaper option
Lightweight and USB charging
Less noise
CONS
No so potent
No variable speed control
5. Oster (Best Electric Nail Filer for Dogs with AA Batteries)
If you don't like recharging the device, you can try out this nail grinder. It requires 4x AA batteries but might be a bit heavy. Oster nail trimming tool is offering two-speed options.
If you have a puppy or a small dog, this tool is a good option but not recommended for larger dogs. It's also a cheaper grinder, so we can't expect much from it.
PROS
Excellent water filtration
Larger water capacity
Electrical wire cover for safety
Improves dog teeth and breath health
CONS
Not ideal for large pets
Slightly heavy
6. URPOWER (Cheapest Electric Nail Filer for Dogs in 2022)
URPOWER nail filer is a USB rechargeable and portable device. This grinder is the cheapest in this rundown; however, it's only recommended for small and medium pets.
The motor is tranquil and low-vibrate, which won't scare your dog. Just like other devices, this unit comes with different holes for different pet sizes.
Overall, the quality isn't that great, but for this lowest price, we can't complain.
PROS
Meager price
Slim and portable
Rechargeable with a USB cable
Low noise
CONS
Best Pet Nail Grinder/Filers of 2022