Matting is the most common issue for long-haired dogs, in which hair tangles or even might form into some stubborn knots. These shaggy hairs not only taint your dog's charm but also can be an asylum for dangerous parasites and diseases. If you have a long hair canine, you must have dematting tools such as detangler/dematting spray or dematting brush; it can make your work less stressful.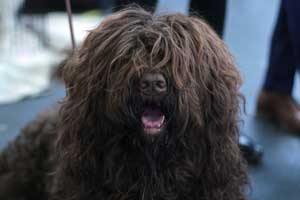 If you're in a hurry, check out our top choice TROPICLEAN. See the latest pricing on Amazon / Chewy.
We have used and tested 13 detangler sprays, and in this article, we will talk about what you need to know before purchasing the best dematting spray for dogs. Moreover, we have also reviewed some top-rated detangler dog's sprays of 2022, so let's check them out!
Best Detangler Spray for Dogs in 2022 – Buyer's Guide
Before we talk about what is a detangler spray and how it works, we have to know:
What are dog mats, and why do they develop?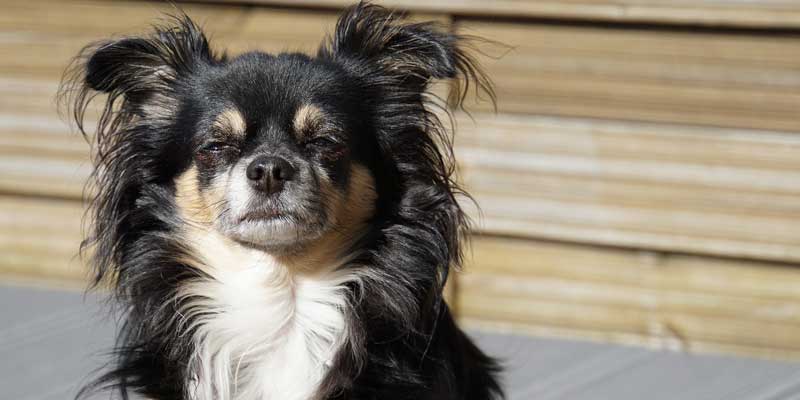 However, dogs with short hair can also get knots in their coat, especially if they like water or undergrowth, but hair tangling is most common in the long-haired breed such Yorkshire, Maltese, Collies, Lhasa Apsos, Poodle crosses, Bichon Friesen, or curly-coated breeds. Moreover, if your dog wears a sweater in cold weather, then there are higher chances of hair matting.
Hair tangling mainly develops in the dog's armpits, behind the ears, under the collar, or on the lower legs as these areas have friction. Additionally, where the dog comes into contact with the grass, this area also prone to hair tangling, and it depends on how your dog sits.
If unnoticed these hairs tangling turns into matting, which can lead to some health problems to your dog:
Inconvenience: When tangling turns into a stubborn mat, it will make combing your dog a challenging task. Also, your dog might face pain while doing any activity because these mats can pull your dog's skin.
Lack of Hygiene: Mats can trap moisture, bacteria, and dirt; later on, it can also cause skin infection is it pulls and cracks your dog's skin. Feces and urine also get stuck into these shaggy hairs, which can make your dog stinky.
Full shaving requirement: In some cases, this matted hair pulls your dog's skin so tightly that it can restrict the blood flow and bruise, which might require completely shave. Full shaving isn't ideal in cold weather, especially if you have a double-coated dog, which can expose your dog to a higher risk of overheating, sunburn, or even skin cancer.
Can conceal injuries: Tangled hair not only hide bacteria or parasites like fleas or pests but also make it hard to determine if your dog has any injury in the matted area.
The best detangler sprays not only avoid matting but also make coat management easier.
What is a Dematting Spray?
Dematting spray comes with a lubricant, which makes your dog's coat easy to comb. Additionally, if you apply it on hair knots or mats, it loosens them and prevents hairs from tangling. If your dog frequently develops hair knots, a detangling spray can make your work straightforward and less painful.
A dematting spray can also soothe and condition your dog's coat; therefore, you can manage your dog's hair more easily.
What to look when purchasing a detangler spray for dogs?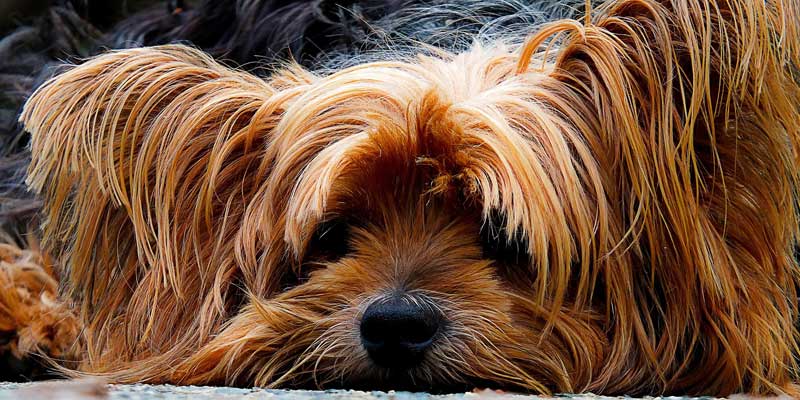 Before choosing the best dematting spray for your dog, first, you have to ensure it doesn't have any harmful chemicals. Moreover, it should be effective on tangles and not harm your dog's coat health in any way.
There are many harmful chemicals ingredients that are potentially found in some low-quality products, and you must avoid them. We can't list them all, but in particular, you can check out the parabens (Propylparaben, methylparaben, and butylparaben), phthalates, artificial colors/dyes, or any harsh alcohols.
Apart from safety, the best detangler spray doesn't leave a heavy, greasy residue and comes with a dog-friendly smell as it will be directly used on the dog's body. Remember, dogs have a far stronger smell sense than ours; therefore, you have to primarily take care of it while choosing any product for dogs.
As we always say, before trying any product on the dog's body, you have to test it first for any allergenic reaction, even the product is 100% dog safe.
Why a detangler spray isn't the complete solution when preventing matted dog hair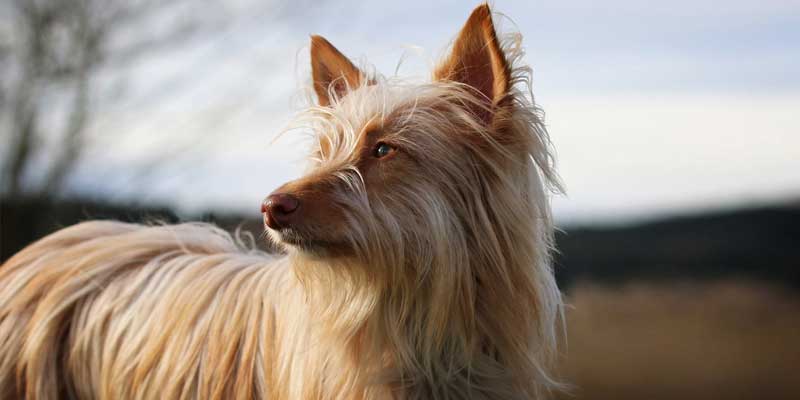 Yes, a dematting spray isn't a complete solution when dealing with matted hair or prevent them from developing. Therefore, you shouldn't heavily rely on the spray alone, using it excessively can build up in your dog's coat, and can cause greasy looking.
Along with an ideal detangler spray, you'll also need an effective dog brush. Even we can say regular brushing is the key to preventing tangling and matting in a dog's hair. Dematting spray only makes brushing easier; at last, a comb is the only weapon to clear that mess.
Some dogs may require much frequent brushing than others; it depends on the coat type and lifestyles. It can vary from daily to once a week, according to dog breeds. If your dog has a complicated large and twisted mat, you might need to hire a professional groomer.
General FAQs
Can I use a human detangler on my dog?
It would be best if you did not use a human detangler on dogs because our skin is different, and it could be harmful to them.
Will coconut oil detangle dog hair?
Yes, coconut oil can be used as a natural detangler. Take a few drops of coconut oil in your hands and massage your dog's coat thoroughly. It can make the grooming experience effortless.
How do I stop my dog's hair from matting?
To avoid matting your dog's hair, you have to bathe him often as your groomer or breeder recommends. But keep in mind, if your dog has knots and mats, then avoid bathing him as it will make it worse. To remove the matting, along with a dematting spray, you'll also need an effective comb.
QUICK OVERVIEW
Best detangling spray for dogs at a glance
Best Dematting Spray of 2022 – Reviews
1. TropiClean (Best Dematting Spray in 2022)
Size: 16 fl oz | Scent: Sweat pea
First of all, TropiClean detangler spray is alcohol-free, paraben-free, and dye-free, so it's safe for dogs or puppies, and cats. Moreover, with its no-rinse formula, it can detangle your dog's coat easily and leaves a refreshing smell of sweat pea.
The formula is 100% safe for pets and comes with natural ingredients. It's quite useful on stubborn mats and knots and can reduce your brushing time drastically.
One of the main ingredients of this detangler spray is mallow extract, which is considered a natural moisturizer and detangler; also, it has soothing and healing properties. Moreover, it contains chamomile extract, which can reduce dandruff, alleviate scalp irritation, strengthens hair, and provide a silkier look.
As compared to the other product, this formula a bit diluted and might need to use a bit more, but I believe it penetrates mats easier and works more effectively. Overall, it's the best detangler spray of 2022, whether we talk about the effectiveness, price, or safety.
2. Lillian Ruff (Best Detangler Spray for Dogs with Conditioner)
Size: 16 fl oz. 1 Gallon | Scent: Subtle fresh scent
Lillian Ruff is a premium dematting spray for dogs that comes with a powerful lubricant and conditioners; therefore, along with detangling, it makes your dog's hair silkier and smoother. The product is paraben-free and sulfate-free; you can consider it safe for your pets.
This product contains castor oil, which is the main ingredient behind its lubricant power, but there is a little drawback you have to bath your dog more frequently as it has some weighed and greasy properties. Additionally, its formula comprises a synthetic ingredient called Quaternium-22, which makes hair more flexible and shiny, it's widely used in many hair products nowadays and safe for cosmetic and personal use.
The scent may like a bit strong in the bottle, but when you use it, it leaves a gentle fragrance over your pooch. Overall, Lillian Ruff is the best dematting spray that comes with the power of conditioners as well; therefore, it not only makes your brushing easier but prevents future matting and tangling.
3. Vet's Best (Another Powerful Dematting Spray for Dogs with Conditioner)
Size: 16 fl oz | Scent: Cucumber sage
Another great detangler spray from a trusted brand, Vet's Best. This dematting spray is backed with a moisture mist conditioner that moisturizes your dog's dry, itchy, and sensitive skin. On the other hand, it's formulated with natural ingredients such as Aloe Vera and cucumber, and you can use it on your dog without hesitation.
Unlike other products, it featuring vitamin B-5 that enhances the hair texture, which is damaged by harmful chemicals. Moreover, it can add volume and sheen in your dog's coat. Another interesting thing about this product is, you can use it with other treatments such as flea and tick, and it will not affect.
As compared to the Lillian Ruff, Vet's Best is providing excellent value for money product, and there is no compromise in the performance.
4. Burt's Bees (Best Value Dogs Natural Detangling Spray)
Size: 10 fl oz | Scent: N/A
Burt's Bees is another fantastic natural dog detangler spray that comes at a very reasonable price. But don't evaluate this product this with its cost; it one of the safest and most effective detanglers spray out there. This product's formula doesn't contain sulfates, colorants, or fragrance and has a balanced pH value; that's why it's 100% safe for dogs.
The Burt's Bees dematting spray uses the naturally derived form of glycerin for lubricant, which works as a moisturizer as well. Additionally, with the lemon oil and linseed oil, it reduces the buildup and coats the fur. This product is ideal for all dog age group.
Unlike other products, it doesn't leave the substantial greasy residue on a dog's coat and release a pleasant light citrus scent. Overall, considering the price and quality, But's Bees detangler spray is giving a fierce competition to its rivals.
5. Kibble Pet (Cheapest Dog's Dematting Spray with Hypoallergenic Properties)
Size: 16 fl oz | Scent: N/A
Kibble Pet miracle detangling spray is another fantastic option for the lowest price; you're getting six months supply at an appealing price. The product is all-natural and formulated with human-grade ingredients. Kibble pet detangler spray is available in the scent of aloe vera & honey, and warm vanilla and amber.
This product contains coconut oil, sesame seed oil, argan oil, and sunflower seed oils, and they provide tremendous benefits for hair. These oil not only strengthen the coat but also improve growth and shine. This product is hypoallergenic and has a balanced pH value for optimal performance, which makes it safe for dogs.
Kibble Pet dematting spray dissolves and eases the knots and mats and provides a lustrous and glowing coat. It will also prevent your dog's hairs from matting in the future if used regularly before brushing. This product is available in a 7.1 fl oz bottle, and you're getting six month supply for a lower price.
6. BarkLogic (Best Detangler Spray for dogs with Essential Oils and Conditioners)
Size: 16 fl oz | Scent: Lavender, Mint, and Tangerine
BarkLogic is the only detangler spray that is filled with the goodness of essential oils; it leaves a pleasant smell on your dog's coat and makes your cuddling more enjoyable. Essential oils are quite beneficial not only for dogs but also for humans. We have written a dedicated article for the best essential oils for dogs; you can also read it here.
BarkLogic dematting spray is available with the Lavender, mint, and Tangerine essential oils. This product is vegan-friendly and filled with plant-based natural ingredients. Additionally, there are no harmful chemicals such as Sulfate, Phthalate, Paraben, and Polyethylene Glycol; therefore, you can consider it safe for your dog.
As this product is formulated with the yarrow extract and chamomile, these ingredients make your dog's hair stronger and keep them hydrated. Moreover, with the support of calendula oil help it loosen the knot and mat quite effectively.
It is important to mention here, don't overuse it because it can leave a bit of greasy residue due to the presence of essential oils; bathing is mandatory between every use.
7. Bodhi Dog (100% Natural, Safe and Hypoallergenic Dematting Spray for Dogs)
Size: 16 fl oz | Scent: Light apple
Bodhi dog detangler spray is ideal for pets with sensitive skin; it's hypoallergenic, 100% non-toxic, alcohol-free, paraben-free, and based on the botanical blend. Moreover, it comes with biodegradable packing, which makes it lovable for our planet as well.
This natural and detangler spray is featuring some main ingredients such as aloe vera, jojoba oil, mineral oil, and apple extract; therefore, it is filled with moisturizing and soothing properties along with dematting formula.
The only problem with this detangler spray is, you have to bath your pet before application and then rinse it out. If you are not comfortable bathing your pet frequently, it might not be a good option for you.
Best Rated Detangler spray in 2022