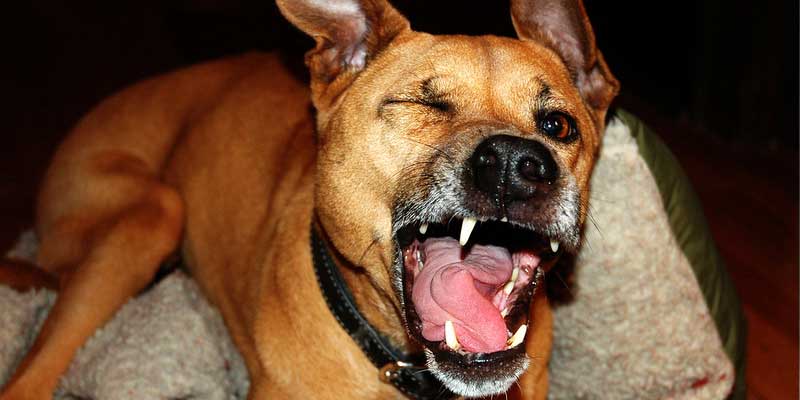 Whether you are a newbie or an old parent of your PupPup, I bet there is nothing funnier than watching than sneezing randomly when playing or sitting comfortably. You might have experienced their sneezing habits being altered, sometimes randomly and sometimes due to environmental or food changes. Let's discuss some of the common causes of your canine friend Sneezing.
7 REASONS WHY YOUR DOG IS SNEEZING
Reasons could vary from serious health issues to most common but realistic causes.
YOUR PUP NEEDS ATTENTION
It's the most common cause of your PupPup sneezing randomly. It's like our canine pub to have our attention, especially when they are being playful. They start to sneeze randomly when they see us not paying attention to them.
YOUR PUP IS COMMUNICATING
It's also one of the common causes why your PupPup is being sneezy when playing with other dogs. The reason behind this Is that's how they communicate and show submission to another dog. The sneeze, in this case, will be specific for some time, and it won't feel like any allergy, or your PupPup is sick.
YOUR PUP IS HAVING A SEASONAL ALLERGY
Weather changes can cause allergic reactions in your PupPup that might induce a sneezing sensation. It mostly occurs when the weather changes from warm to colder, or your PupPup stays outside playing till late evening. You might experience frequent sneezing in your PupPup.
Changes in pup health occur not due to cold but also when there is weather of pollen in the air. Pollen and other dust particles can also induce sneezing triggers in dogs.
Visit your vet if you notice such effects as allergic reactions that need proper treatment. If not treated properly, allergy can cause other symptoms of illness as well.
YOUR PUP IS EXPERIENCING A FOOD ALLERGY
Changes in diet can also cause sneezing reactions in dogs.
You might have experienced your Dog sneeze whenever you add any new ingredient to your diet. Their body can't accept the new element and develop an allergy to that food.
Try changing your Pup'sPup's diet by adding another protein source or wait for a week. If your PupPup stops sneezing by consumption, it means they are no more allergic to that. If not, try changing their diet and keep that altered diet for 2 weeks straight.
YOUR PUP INHALED A FOREIGN OBJECT
Inhaling means taking something in the respiratory tract by breathing in. Those objects are foreign to the Dog's body that cause any allergic reaction or have serious threats to the Pup'sPup's health. On inhaling those objects, your PupPup will be sneezing more frequently.
Sneezing is the body's response to eliminate or clear the respiratory tract by expelling air out with speed. Your pup will sneeze till he feels like there is nothing in his nose anymore.
YOUR PUP MIGHT HAVE A NASAL TUMOR
The tumor is generally the growth of tissue. It can occur in a dog's nasal cavity due to certain genetic or unknown factors. Your Dog sneezes more frequently than normal for a long period, e.g., a month or two. It would help if you visited a vet as soon as possible after noticing a pattern in your Pup'sPup's behavior.
It's better to keep an eye on your Pup'sPup's behavior when or not playing with them. It can save you from any mishap or serious health problems in your beloved PupPup.
YOUR PUP MIGHT HAVE ANY DENTAL ISSUE
Gums issue is common in dogs. It can be a tumor or bacterial infection in dogs. It can trigger the sneezing sensation in dogs, and you'll feel your PupPup sneezing a lot more than usual. You can check these signs by observing their mouths and giving them treats so they can get themselves checked by you easily.
The above stated causes your Dog to sneeze either randomly or frequently. It's better to get them checked by following a specific routine to avoid any health problems in the future.
Other than the reasons that cause sneezing, let's think of it as "Is sneezing even important for dogs? What if it is, and they are not sneezing? Sneezing is as important as their immune system working to protect them from any health issues. Let me tell you why:
IS SNEEZING IMPORTANT FOR DOGS
Sneezing is important because:
Sneezing can help you know that something is happening inside their body, whether as common as an allergy or as serious as a tumor.
Sneezing air can expel any foreign object before it reaches to lungs to cause infection.
Sneezing could help eliminate any insect if it walked through the nose.
Now consider a situation where your Dog cannot sneeze for any reason. What will you do now?
Know that it's highly important for a dog of any age to sneeze as a natural defense mechanism of the body. It is possible that your puppy or grownup hasn't learned or known to sneeze when born. You can make them understand and sneeze by following simple and delicate steps.
STEPS TO MAKE YOUR DOG SNEEZE
You now know how important it is to make your PupPup sneeze If he is not sneezing by himself. Following are the steps to follow:
GETTING STARTED
it would help if you had a good quiet place to get your Pup'sPup's attention first.
After gaining awareness, make sure to have a handful of mouth-watering treats to award him at the end.
Prior training of making them sit on your call is important not to scare them off when you ask them to sit and listen to you.
Keep in mind to keep the session short for young puppies and a bit longer for adult ones.
Keep a feather or any furry elongated thing to initiate a sneeze.
Now kneel nearer the so you can touch them and make them sit.
INITIATING SNEEZE IN DOG
Get their attention first and sit down nearer them.
Now tickle the feather near their nose gently and move that feather away slowly.
Make sure not to push it out so that they consider them a treat.
Keep your handful of pleasure and treat every time they sneeze.
Keep the session short, and it's good if they don't sneeze for the first two to three sessions.
Stay consistent and let them know that they will have treats every time they sneeze.
BEING CONSISTENT
I am being consistent in any training, whether potty training or sneeze training, is the key.
They will also develop the understanding that you are trying to train them for a specific task, and that's how you do it.
Training them for a verbal cue is important as well. Keeping a low-pitched and soft voice whenever you ask them to do anything would not scare them off, and they will happily listen to you.
Asking them to sit and sneeze on a verbal cue might seem impossible, but it can happen once you stay consistent on training them for a vernal signal.
Make them sneeze whenever you think is the right time for them to sneeze.
CLICKER METHOD :
The clicker method is the method in which you have a clicker that has a specific pleasant tone. WHENEVER they sneeze on your verbal cue or randomly, you will click that clicker to appreciate them and give them treats.
References: